PRPWebs Shop
Regular price
$500.00 USD
Regular price
$650.00 USD
Sale price
$500.00 USD
Unit price
per
Sale
Sold out
Get your Shopify store up and running with one of our Shopify prebuilt design templates. Let our expert team take care of content creation and development of up to 10 pages while you focus on other crucial areas of your business.
Share
View full details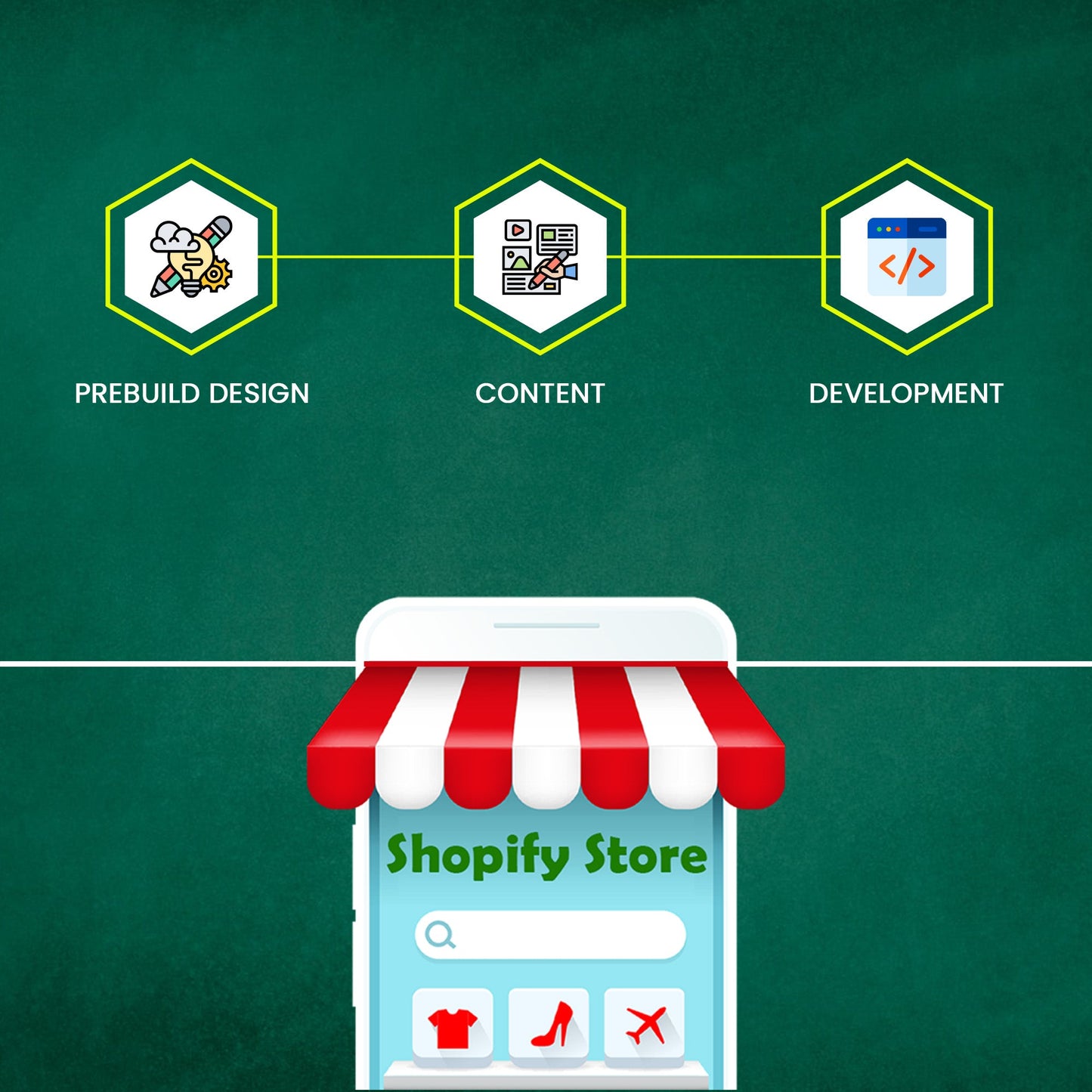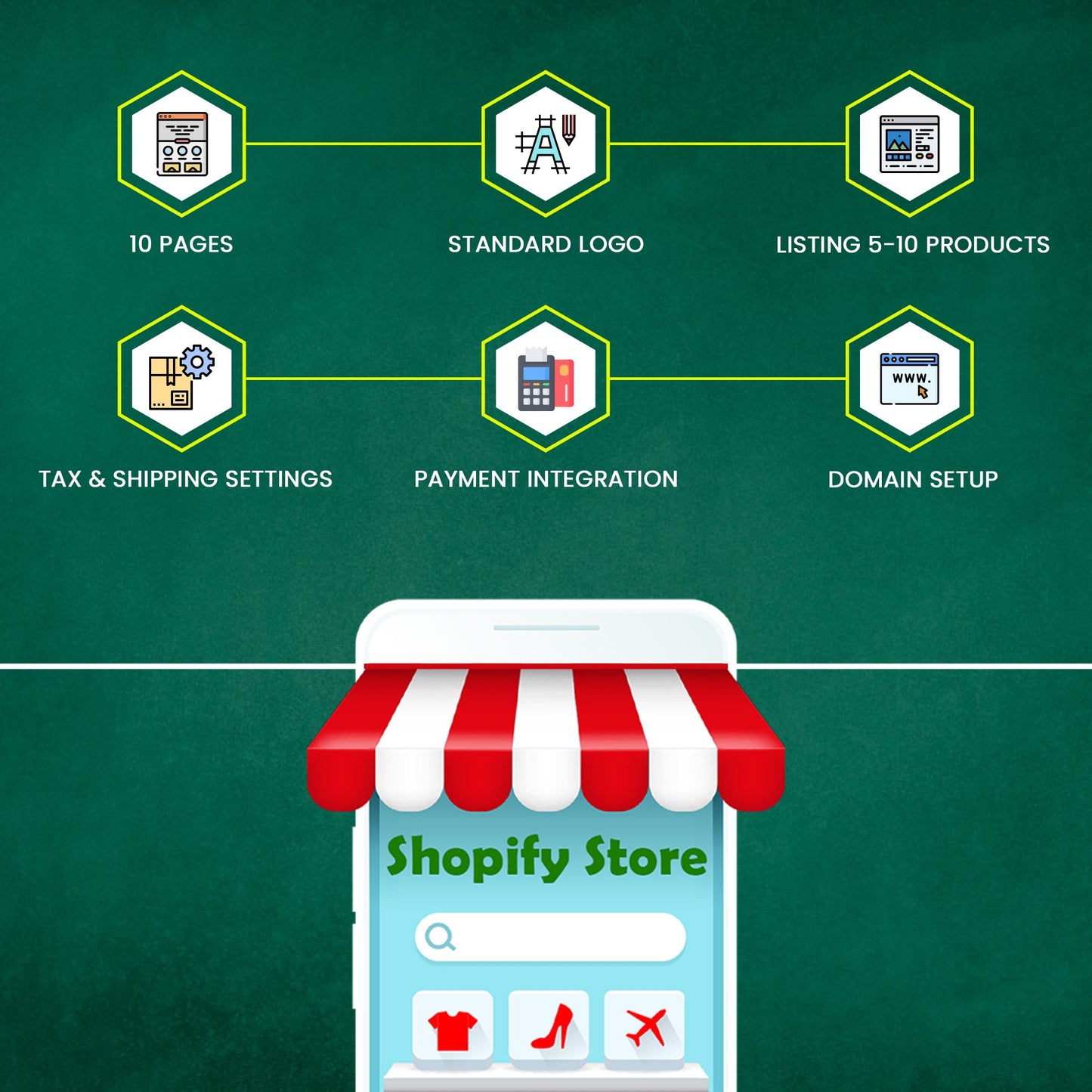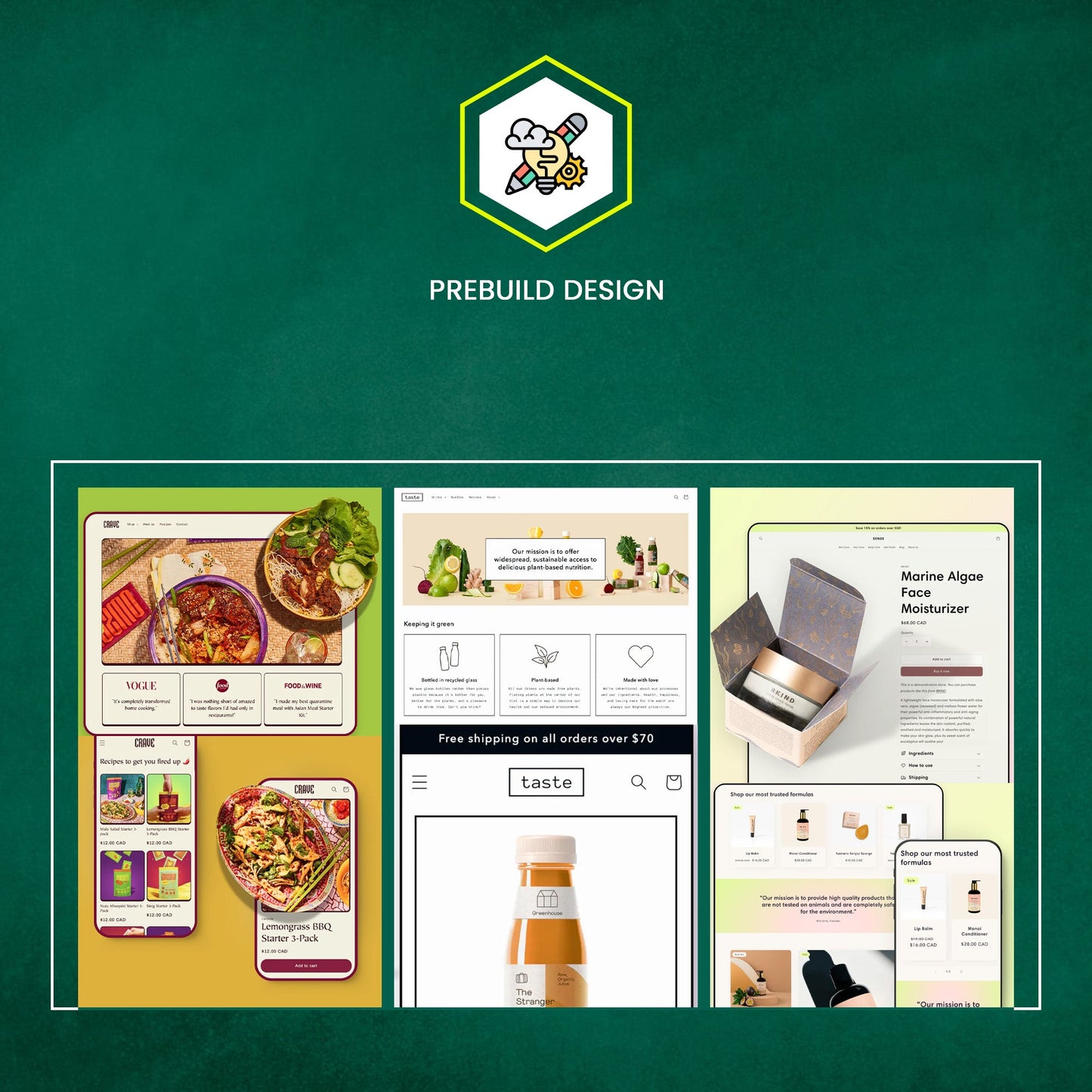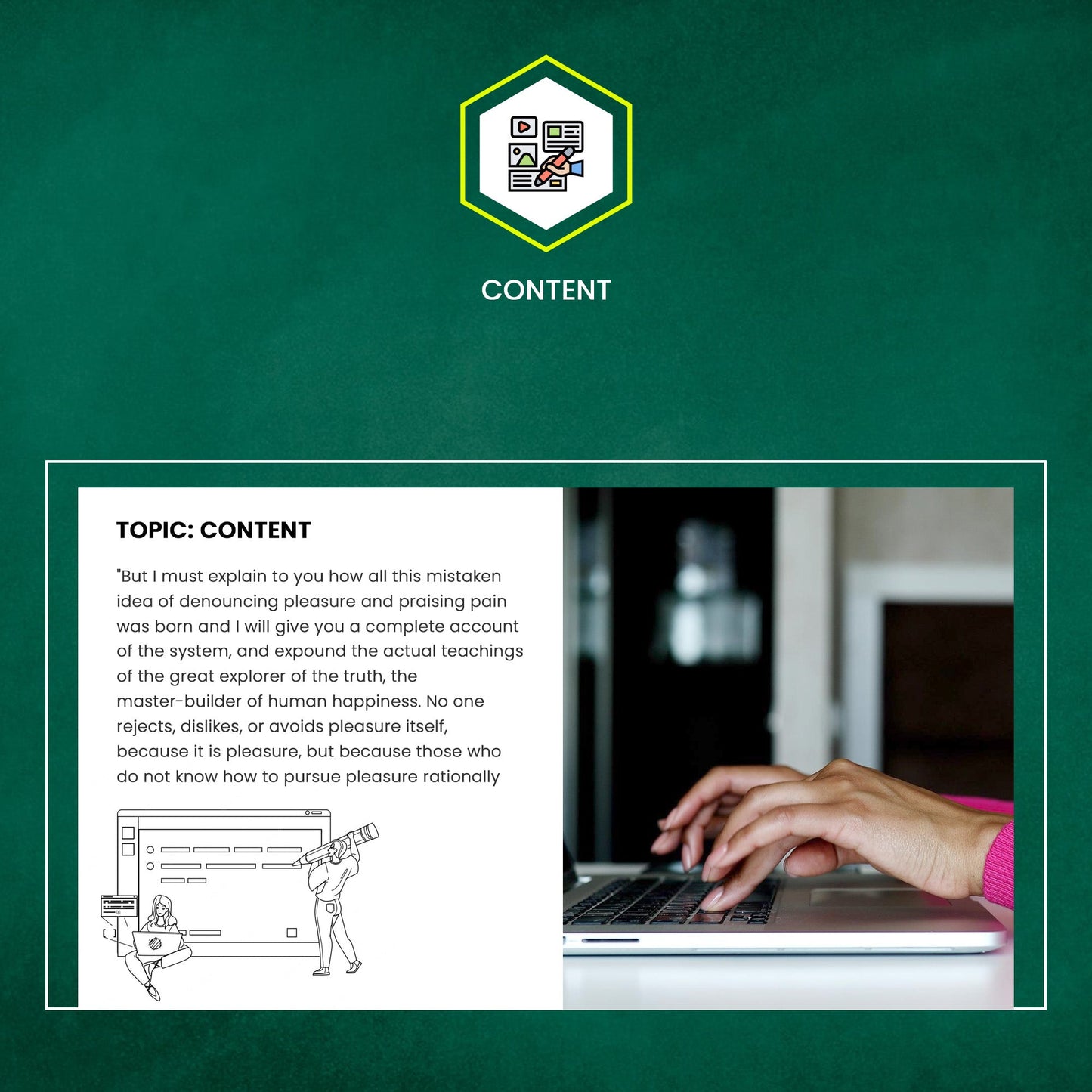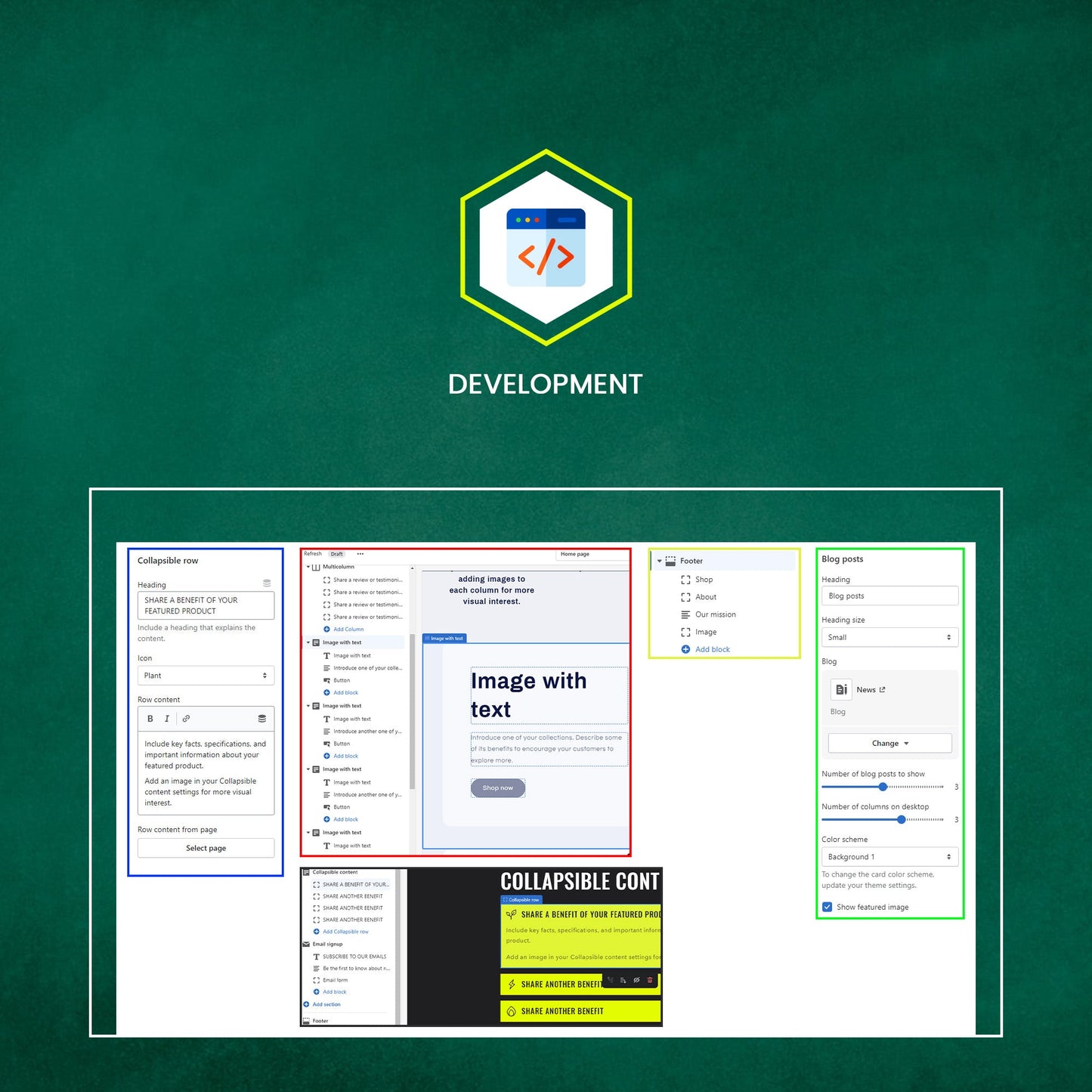 Description
Taking first steps in the e-commerce industry can proof to be a daunting task especially when you need to look into various areas of the business. So, here we are, experts in Shopify helping you build your online store from scratch and launch sales quickly.
The Basic Store Includes:

Domain Setup
Standard Logo
Design, Content & Development of 10 Pages (To add more pages, go for ADD-ONS*)
Listing of 5 to 10 products (For more product listings, refer*)
Tax & Shipping Settings
Payment Integration
Installation of default apps
General Conditions:
We start working on your Shopify store and deliver the results within 7 days after you provide us the details or information about your business in the requested formats (For example, High-resolution product pictures, High-resolution business images, Pricing details, Product descriptions, and related details).
We provide a training session to teach merchants how to add products in the future and some necessary tips on how they can maintain their online store once we've completed setting up the store.
Frequently asked questions
How many prebuilt design templates will I get?

We'll provide you with 3 design templates to choose from. All our templates are professionally designed that you can use to build your Shopify store.
Can I change the color scheme of templates according to my preferences?

Yes, you can change the color scheme of templates.
When will I get my store fully developed?

You will get your store up and running within 7 days.
What you don't provide in this package?

We do not provide custom designs, vector/picture illustrations, product photography, and custom logo in this package.
Do you provide a logo in this plan?

We provide a standard basic logo for your Shopify store in this plan.
When will my store's development work start?

Your store's development will begin only after you finalize the design and color scheme. Moreover, you will get complete store delivery only after you provide us with the required details about your business in the requested formats.
Why should I hire a Shopify expert/agency to develop a Shopify store?

Hiring Shopify experts or an agency like ours to develop your custom store gives you some of the most prominent benefits, which include:

Expertized Quality Services
Hand-on experience of experts
Helps stay updated with the latest trends
Saves time and resources
Will you need access to my Shopify store?

Yes, we would need collaborator access to your Shopify store. If you want to know how to give collaborator access, go through the blog.https://prpwebs.com/how-to-give-and-request-access-to-a-shopify-store/
Are there any hidden costs?

No, we don't believe in offering vague pricing to our partners. We offer a complete and clear project costing before we begin working on any project.
What if I need additional pages or content on other pages other than the 10 pages proposed in the plan?

No worries, we can help you with everything. You can get additional pages designed and developed or content written on other pages with our Add-ons. Reach out to your manager to discuss your requirements
Do you offer SEO?

We're not a digital marketing company, but we can give you recommendations on what needs to be done such that you get ranked higher on SERPs.
Do you list products on this package?

Yes, we list up to 10 products in this package. Our experts will guide you further on how you can list more products in your Shopify store.
Do you provide any support after store lunch?

Yes, we offer after-support services for 15 days to our partners. You can address your issues with your project manager and we start to work on them as soon as possible. You can continue to get our support once the initial free support gets over with our PW Subscription.
Do you add any extra features to this package?

Well, we do not provide the addition of extra features and functionalities to this package. But if you wish to add it to your store, consider opting for add-ons.